Leon Wasington wants what he deserves, Thomas Jones can go look like a Pirate somewhere else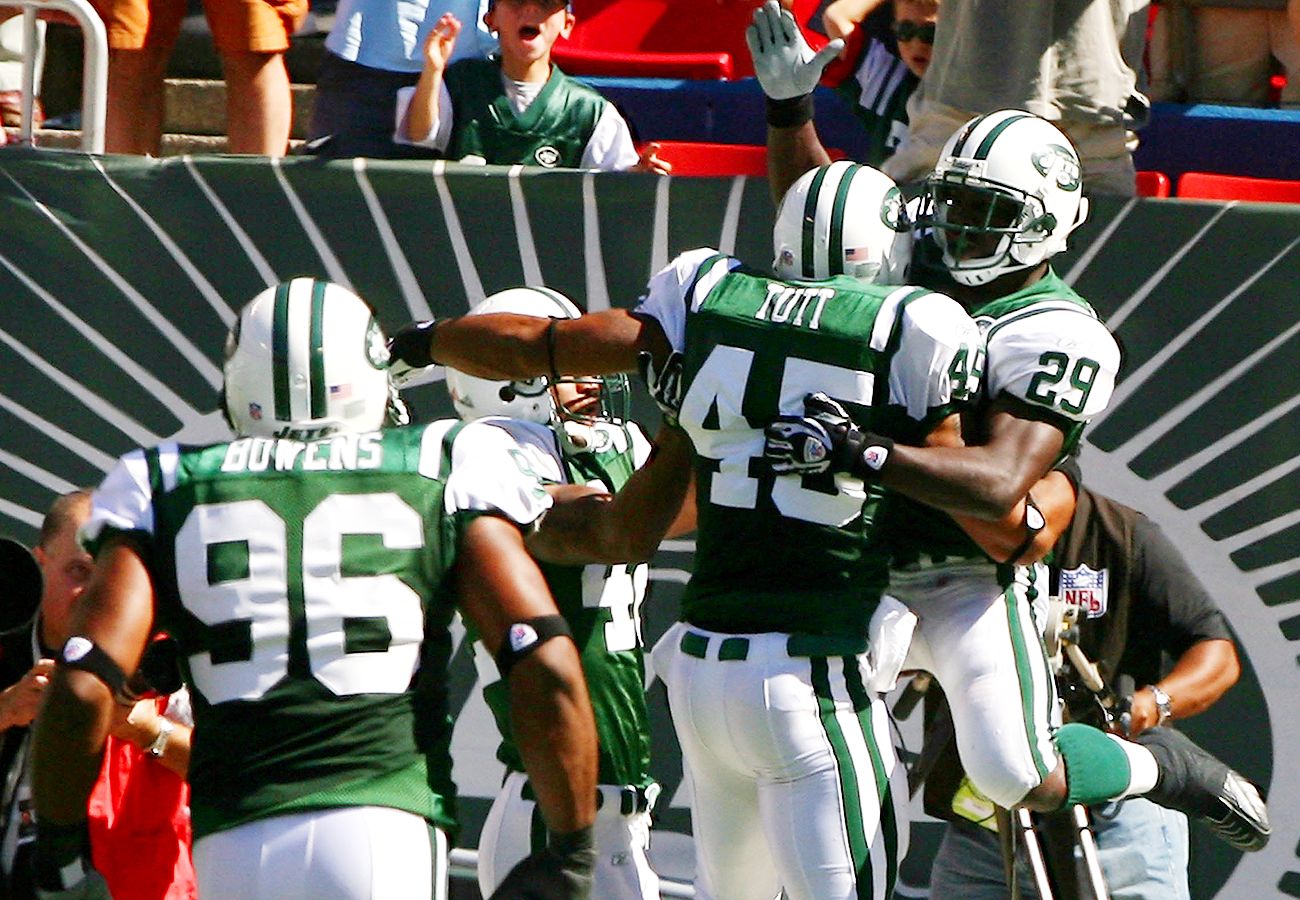 There has been a strong following in New York for the a change in RB over the past couple of years. Jets fans have been forced to deal with Thomas Jones for way to long and they are looking for a changing of the guard. Thomas, who is now staying out of OTA's, does not deserve a penny extra, considering that he has renegotiated  three separate times in the last 3 years. For god sakes, Thomas Jones is not even the best Running Back on the Jets. I used to believe he was but now I am going to retract that statement. Leon Washington is always just one broken tackle away from a TD, when he has the ball in his hands. He has phenomenal speed and with the proper RB backing him up, Leon would be the better starting RB for the Jets. Yes Leon has some size issues, yet he possesses much better hands and runs better routes than TJ making him a more lethal weapon. Leon has pretty good pass protection skills, so we believe he has enough to get by as the Jets Starter.
Leon Washington who has averaged almost 6.0 yards (5.9) in 2007, has not received any real shot considering that Thomas Jones cries if he gets less than 24 carries in a game. Even in 2008 Leon averages 5 yards a carry. I guess Woody Johnson has paid TJ so much that Jones has to start. I will acknowledge that it is true that it takes someone special to be a 3 down starter in the NFL, but with this line I feel Washington would place more phenomenal stats so my big question is "why are the Jets dealing with Thomas Jones, and his luggage?" They should not resign both players, without a doubt. I wonder if anyone at the New York Jets have thought about sending Thomas Jones away to Arizona for Anqaun Boldin in some sort of package deal, which would allow Leon Washington to start and with Iowa RB Shonn Greene spelling him. The Jets need to make moves on a WR and this RB situation gives them a great opportunity to do that. I say SHIP OFF THOMAS BONES and pay the better players what they deserve Woody!
Leon Washington Stats (without any legitimate carries or chance!)
Season
Team
Rushing
Receiving
Fumbles
G
GS
Att
Yds
Avg
Lng
TD
Rec
Yds
Avg
Lng
TD
FUM
Lost
2008
New York Jets
16
1
76
448
5.9
61T
6
47
355
7.6
40
2
3
2
2007
New York Jets
16
4
71
353
5.0
49
3
36
213
5.9
18
0
4
2
Thomas Jones Stats
Season
Team
Rushing
Receiving
Fumbles
G
GS
Att
Yds
Avg
Lng
TD
Rec
Yds
Avg
Lng
TD
FUM
Lost
2008
New York Jets
16
14
290
1,312
4.5
59T
13
36
207
5.8
19
2
2
1
2007
New York Jets
16
14
310
1,119
3.6
36
1
28
217
7.8
25
1
2
0