I was stumbling through the Internet again for the 10000000000 time this week and I saw a true hottie, that I needed to get on the site ASAP. Turns out that Dodgeball is a real sport! Doritos in fact is hosting a tourney in the UK where the winner will get a chance to hangout with Jen, and go to Las Vegas to play in our national tournement. This is freaking awesome, and I love Jen Ellison for putting on this outfit. I still think it's nuts that People really play this sport but guess what Jennifer Ellison is one of those people. Damn this chick is hot and I wanted to salute her immediately! She is a very popular pin up model and actress in the UK.  Check out some of her photos.
Denise Milani has been seen at NBA games, and it is hard to imagine anyone being able to play well in front of this curvy Czech beauty. This girl has some pretty large assets that Sportsroids.com would like to salute her for. Regardless Denise is a real sport loving type of gal. She actually got her start modeling through a sports related website, and we think that ROCKS! Denise loves hockey and is a fan of the LA Kings. This girl is a real triple threat because she loves working out, partying and dancing.
and here are some videos for all of you watch of this Sportsroid's Hottie!
I was searching this week for a real beauty, and guess what fella's yep I found one. If you ever have the chance and your near USC, you should go watch the Track and field competitions in hopes of seeing Jenn. She is one great looking funny girl, who seems to be having a blast in college. Either way, We at SportsRoids.com would love to salute you Jennifer for all that you do. Keep running strong and we will always be rooting for you!
she is pretty new to the scene so we will get more pictures of this true beauty over the upcoming months!
I never watch softball, I confess. I actually was just surfing the net when I saw a picture of this girl. Jenny was a 2-time Olympic Softball player on the USA national team. Now I don't know if she really constitutes hot, but I would love for all you to comment and let me know if she deserves to be in the Sportsroids hotties section. Many people have told me she is hot, yet I am just not that convinced! Here are some pictures of her, I will be awaiting all your feedback!
Ok, I realize that I had place Heather Mitts at the top of my soccer hotties list, but today at 4:23 am i was searching the internet, doing what normal guys do at 4:23 in the morning when they can't sleep, and stumbled upon a soccer site. In this site, my eyes were amazed by this girl name Amy. It turns out Amy Taylor who is a Aussie Soccer player is freaking hot. Like Really really hot. She has competed in several world cup events but honestly if she competes again I might watch. Soccer is not my thing, but for her maybe…
If you would like to see more pictures of Amy, (like nude pictures of Amy) please feel free to click here
Heather Mitts is one pretty soccer player who we would like to salute at sportsroids.com. She has speed strength and one nice looking body, so we would definalty pick her first in any outdoor soccer game! She is currently in a relationship with A.J. Feeley, who is a notable NFL kicker. Heather plays defender for the U.S.A womens soccer team. She also is one fine looking women, but don't take my word for it, see for yourself from the photos below.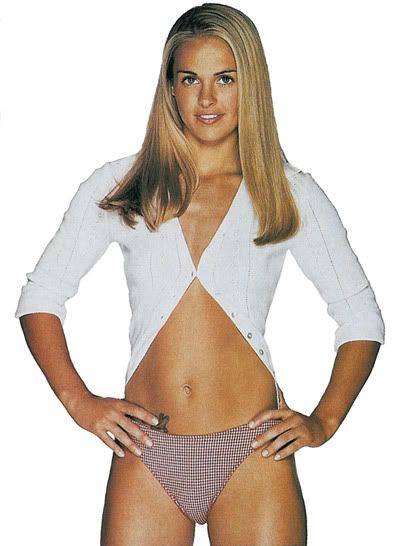 Well if you haven't heard Lokelani McMichael is one hottie who we had to mention. She is one active girl, who is pretty hot too. She not only routinely wins Ironman Challenges in Hawaii, she also surfs and models professionally. Honestly guys this girl is one special catch, best of luck to all those trying to real in this big fish! Her are some of her hotter pictures, so Enjoy!
Ok, everyone…We have heard enough about how much you want to see Anna Kournikova pictures on sportsroids.com. So here you have it. As we all know she is no longer an true tennis player and more of a Celebrity just because she is hot. She was one of the best young upstarts from the last 20 years, winning serious cups while only the age of 14. She is from Moscow Russia and this former soviet has found a place in our hearts. Enjoy